Free download. Book file PDF easily for everyone and every device. You can download and read online Meditations I: Thoughts, encouragement, and the occasional swift kick for any creative person file PDF Book only if you are registered here. And also you can download or read online all Book PDF file that related with Meditations I: Thoughts, encouragement, and the occasional swift kick for any creative person book. Happy reading Meditations I: Thoughts, encouragement, and the occasional swift kick for any creative person Bookeveryone. Download file Free Book PDF Meditations I: Thoughts, encouragement, and the occasional swift kick for any creative person at Complete PDF Library. This Book have some digital formats such us :paperbook, ebook, kindle, epub, fb2 and another formats. Here is The CompletePDF Book Library. It's free to register here to get Book file PDF Meditations I: Thoughts, encouragement, and the occasional swift kick for any creative person Pocket Guide.
I was capable of nothing else in that moment.
"Hurt" Residency and Exhibition with Michael David at M. David and Co. March, 12222
And once again I found myself walking around with that sensation of drifting. More and more, I see that to be an artist is to be an implement, forging, steeling oneself, ready to give life to an idea, and not necessarily the one most evident. Participating in this residency, working with Michael David, being witness to the travails and successes of the other artists has been a privilege and an invaluable experience.
Michael David has the knowledge, skills, respect, and empathy to offer a secure and stimulating space where an artist can grow and mature. With him, I have become better able to reflect upon my work and to understand where I am coming from, where I am, and where I am going. Christopher Rico - an essay about his work and experience can be found below. The body as location, as both subject and object, and the ways in which memory and trauma have their way with us is my endless fascination. Memories and trauma register in the body, forming an uncanny presence that awaits articulation.
I return again and again to the body as self, as home. We inhabit this place that is an exquisite corpse. In this meditation on the body and its interior and the world in which we are located, I encounter the space between longing and loss, memory and its erasure, permanence and dissipation. Memory is a resurrection, a retrieval, a lullaby.
Taylor Swift: Guitar Play-Along Volume 133?
Inspirational Quotes to Live By: Listed by Author - withsretili.tk.
Site Navigation!
The female body is a mystery as is her psyche. A woman is defined by her seasonality and whether she will be able to move forward as her body and life change.
More titles to consider
The body is inscribed with history; the body is a story-teller. A woman travels internally, but also in tandem with other women and their cycles and rhythms. Deborah Kapoor - an essay about her work and experience can be found below. The residencies, I believe, which have been the most successful, were based on conversations I had with each participant first, finding common threads, passing it through my own passion, then creating a loose architecture a structure and theme for each participant to interpret and to run with. One of the aspects of the magic of this program is the support and collaboration between the artists involved.
We come to a project prepared for one thing and often times it can change in a moment from seeing our reflection in each other. The themes for the last two residencies were the Exquisite Corps and Folded One of the great benefits of my recovering from my broken leg this December was spending three weeks and having the blessing of having my son to care for me and live with me. We talked in ways we never had before and I got to see what a beautiful man he had grown into.
I listened to his music, talked about life, his and mine. He would play Cardi B, Lorde among many other artists I was not familiar with which I came to really enjoy for me and I would play Bowie for him. Then I watched the video of it and my mind was blown and my heart made full. It's a perfect interpretation of the Trent Reznor song by Johnny Cash and perhaps the most beautiful music video ever made.
Cash was soon to die and the producer known best for being Co-Owner of Def Jam Records and one of the masterminds of the commercial success of Hip Hop and seemingly strange bed fellows Rick Rubin took Cash into the studio to record this song - about redemption - regret and some attempt at absolution.
I often talk about the importance of subject and object- how the narrative you are telling is made stronger, if the process - the materiality of how you tell that narrative is actualized through that process and are one and the same. It is my firm belief this commitment is the basis of all great work- the evidence of the passion, the conviction, the bravery and the uncompromising struggle to share who we are with each other. So in this case we have Cash dying, singing a song that could have been written by him or for him it is better that he didn't write it or it wasn't written for him, because the deepest truths are universal the subject and the object are so painfully and beautifully aligned - decades of a life of remorse, regret, infidelity, his underlying struggle with faith and Christianity, heroine abuse and a desire for redemption all made perfect in the closing shot - of his hands closing the piano lid- a moment of perfection, of high art.
The fragility in Cash's voice, his age, his health, his life lived are the perfect union of subject and object - if truth is beauty and beauty is truth - this is beauty of the highest level and why I preach the importance of your own relationship to your "material " - the power of subject and object.
So my challenge to for this workshop and anyone who might come across this letter is to pick a work of another artist as Rubin picked Reznor's song for Cash- it could be painting, sculpture, literature, film, music, that already relates deeply to the essence of who you are, and create of work in your own voice based on that. I challenge you to dig deep, take risks, dare to be great, dare to be to be your most honest and profound self.
Themes for art exhibitions or collaborative forms of research, reflection, critique and storytelling can come very unexpected places, or even quite nearly from out of nowhere. Such was the case, more or less, with the conversational prompts and thematic ethos for "Hurt," the forthcoming edition of the M. David Residency and Exhibition Program. This March iteration will feature a mix of U.
Inspiration/Life – Adelle Purdham
Pent up at home for several months with rather severe physical injuries, gallery and residency director Michael David, a man who isn't really known for taking it easy or slowing down, was basically forced to take it easy and slow down. As the unavoidable reality of that set in, he realized he had probably had such an obligatory slowdown coming for a while, and that it was finally time to commit to taking advice and following orders from doctors.
Anyone who knows David at all might already begin to marvel at precisely that. What David hadn't quite foreseen, even with his now more hindsight-mindful point of view, was that this same sequence of events, this same scenario of healing and recovery, would lead to a relative turnaround of not only lifestyle and regard for personal well-being, but also of personal and collective sentiment.
It led to him spending a great deal of uninterrupted time in the immediate company and care of family and friends, a kind of lingering and casual, in certain ways gentle passing of time that it seems so many of us rarely enjoy, or even know how to enjoy, these days. Not unplugged time. Not off the grid. We are still talking about Michael David, after all. And what we're talking about is simply an extended time of warmth and nurturing, sentiments and acts that are often mutually reciprocating. This period entailed a steady process of spiritual and emotional revisitation, renewal and, in a way, upheaval for David and his loved ones alike.
Then, at some point it led Lex Singer, David's son and dearest pal, to show him the music video for Johnny Cash's cover of a very particular Nine Inch Nails song, "Hurt. If you're aware of David's enthusiasm for and broad knowledge of music history, this seems utterly incredible.
If you're aware enough of the song to know how the inherent hurt of the original version becomes amplified into the more profound hurt resounding throughout Cash's gutturally repackaged rendition, then you know it is utterly moving. That revelation led David to do what you might expect from him: send out a flurry of excited emails and text messages to people about having his mind blown, doing a social media post or two, and so on.
Residency Participants II
Never off the grid, Mr. David, as you likely know. And always exuberantly inspired by creative discoveries. Some of those excited emails went out to the incoming group of residency artists several months ago. Soon afterwards, all manner of associations and personal narratives poured forth in their responses.
A Game of Names - Critical Role - Campaign 2, Episode 49
And that's how "Hurt" — as a song, a cover, a video, a tangible feeling, a metaphor, an abstraction — became the conceptual underpinning and title for the seven artists' period of residency, an intense week or so of work and critique during which this theme will be treated in various ways and in a full range of media. Some of the yields from the artists' efforts building up to and during that week will then furnish the artworks in yet another "Hurt," this time a residency-concluding exhibition.
Creatives of most stripes would tend to agree that their practices serve, at least sometimes, as useful ways to productively channel emotional or spiritual struggles, or maybe even physical pain or discomfort in some way. By no means do such processes always yield results full of sadness and despair, mood and melancholy, spite and spleen. Conversations about proposed projects with all of the "Hurt" residents, for instance, indicate that most of them will be addressing their collective theme in generally indirect ways, or with some manner of self-distancing.
The abstract side of things seems to be what will prevail — abstractions of an abstract notion rendered palpable and visible in abstract works. Jean Pederson and Christopher Rico, for instance, plan to treat ideas of transcendence, temporal capture and formal discovery through modes of compositional flux.
Although Pederson tends to work in heavier media like encaustic, she will turn to mixed media works on paper for her residency project focusing on layered portraiture. Her colorful, labor-intensive yet light-handed drawings, washed out in places and candidly resolved in others, are imbued with mysteries of materials and histories alike. Christopher Rico, on the other hand, is concerned with immediacy and chance, seeking fleeting perfections and spontaneous formal intelligibilities through broad, even huge gestures of highly liquid media on large cuts of paper.
Wielding big brushes over big surfaces, he will create quite a few new works during the residency, all full of ostensibly unforeseen, indefinite yet hardly unidentifiable figures, visages and personae — if such are what one might locate in Rico's sphere's of so many deliquescent presences. While Pederson will look to history for enigmatic qualities, Rico will pursue gestural intrigue and the intimation of elusive, transcendent mysteries.
Another artist who often works in encaustic but won't be bringing along beeswax is Stephanie Hargrave. She might, however, show up with bees instead. She'll certainly be working with pendant forms of their critter-kingdom ilk to install her mixed-media yarn sculptures — scores of variably-sized and abstracted insects and bugs woven into being, some even used to make specimen-like displays of themselves, or even x-ray-like imprints on paper.
Collectively and diffusely, Hargrave's pieces will suggest incubation, growth and swarming while also addressing some of the known unknowns of our very own planet, and of the environmental hurt of global warming. In this relatively autonomous but not closed space, her installation will conjure a host of not necessarily unfriendly ghosts and other spectral presences directly out of the walls, ceiling and floor, treating notions of pains from the past that might've even gone forgotten or repressed — or simply buried over time, as one generation's hurt isn't passed to the next.
Generational secrets and hurt, particularly of the matrilineal sort, have tended to receive significant treatment in the works of Deborah Kapoor and Francesca Schwartz. Taking a turn away from the types of multi-media, mostly textile-laden, tapestry-like displays she has executed in the gallery's main space during recent residencies, Kapoor this time plans to produce an installation in the project space that will feature physical hints of the questionable salve and repose of hospice-like clinical settings, channeling the pain her mother is currently enduring with notable dignity and grace, a fact that has surprised the artist and altered, in positive ways, their rapport.
Schwarz often investigates related matters of tragedy, trauma, bodily damage, and physical suffering of familial and personal sorts, in some ways indulging in variably blatant yet materially ethereal manifestations of the same — minimal sculptures crafted from real animal bones, wispy and whisperily embossed silk wall hangings, lightly palimpsestic collages. Her project this time, however, involves mining works out of the unsettling questions that have ceaselessly, hauntingly beset her since the recent theft of some of her inherited belongings — precious family heirlooms, no less — the result of an as-yet unexplained burglary in her home that might never find explanation at all.
Pilar Uribe's works generally pertain to matters of the soul, spirituality, reverence, meditation and mindful quietude. Yet for this period of residency, Uribe will be focusing on a relatively more readily communicable theme, in a sense. Pilar's subject matter this time, derived in part from insights and revelations gained from a memoir she recently read, is healing — as a form of rebirth and renewal, potentially, and as a reminder of life's delicacy and fleeting beauties. In her new works, these ideas become vividly alive in large-scale renderings of hyacinths. Rather than the hurt of a wound, Uribe is choosing to portray the balm of beauty.
Via Johnny Cash's reverberant rendition of "Hurt," a notion of 'hurt' became this residency's driving thematic force. Soon to come into confluence are now the works, discoveries, exchanges, installations and, of course, residency-concluding exhibition that will permute ideas of 'hurt' into yet another cover, of sorts, of "Hurt" — this time taking the creative form of a collaborative corpus of art.
Residency - February 27 — March 10, Opening — March 8, pm. Working with Michael David during his Brooklyn-based artist residency was a study in process, precision, broadening, narrowing, loosening, clarifying, materiality, mood, longing and letting go. I went for the sheer fun of it, but was secretly seeking a swift kick in the ass and I was dying for a challenge. The residency was compact.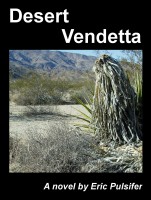 The short turnaround brought a certain intensity, and it was clear that excellence was expected. Fashioning a group show out of the time spent was the cherry on top, but the larger significance was how the group considered one another—how we conducted critiques that helped the whole find deeper meaning. All participants became immersed in the success of the entire space, not just what we were individually making.